President Joko Widodo on May 29 vowed to continue to intervene in the country's political affairs after the end of his tenure to ensure that Indonesia's development remains on track. "For the country, I will oversee its political situation in a positive sense to ensure that its economic and other developments are on track," Widodo said during a gathering with media bosses at the State Palace in Central Jakarta. Widodo said he would not meddle in politics to benefit certain presidential and vice-presidential candidates nor use the military or the police in this regard. He also gave assurances that he would not abuse his authority. State Secretary Pratikno said Widodo feels responsible to safeguard Indonesia's development to ensure that it becomes a developed nation within the next 13 years. Widodo has placed significant emphasis on the country's economic development during his nearly two terms in office. He has implemented various policies aimed at promoting economic growth, poverty reduction and improving the country's infrastructure. By remaining involved in political affairs, he clearly intends to influence his successor's policies and ensure a continuation of his development agenda. This could involve providing guidance and support to the new administration to maintain stability and…...
Read More »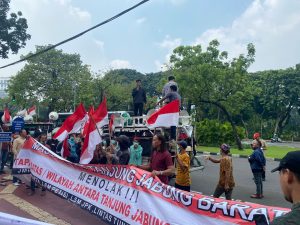 Special Reports, Briefs & Analysis
Detailed incident tracking – incident cluster mapping, including access to available information on each specific reported incident. Geofencing, location identification and incident type and date search configuration capability.